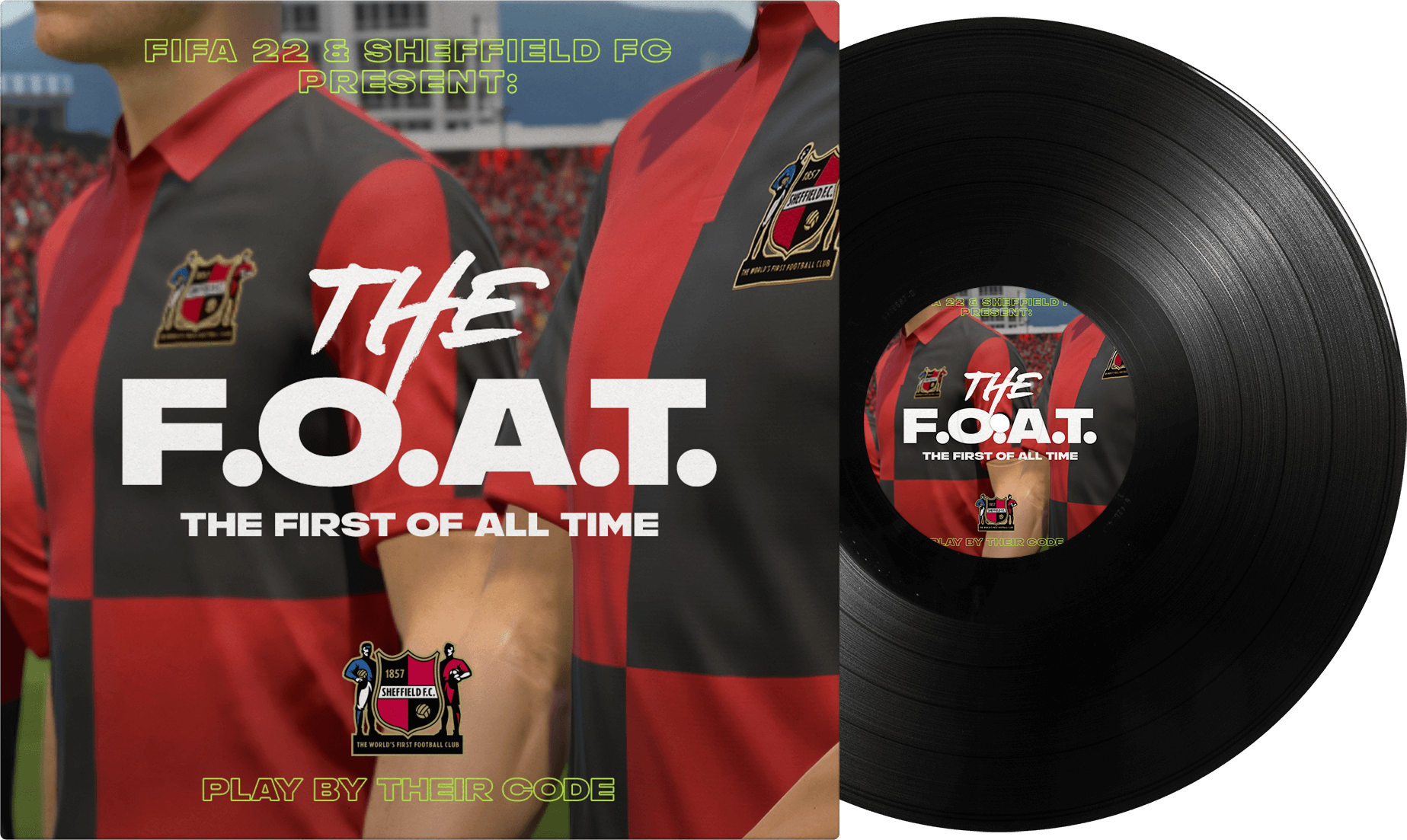 Sheffield FC – F.O.A.T.
In football, everybody keeps talking about the G.O.A.T.: the greatest of all time. But why is no one talking about the F.O.A.T.? The first of all time: Sheffield F.C. – the world's first football club (founded in 1857) and the founding fathers of the first rules we still play by today.
Sheffield FC partnered up with EA Sports to officially welcome the video game title FIFA 22 as part of football, by writing down the unwritten rules of FIFA 22. Just like they did when founding the first football club of the world.
My Part: Concept & Art Direction
Art Director: Bernhard Karl Hörlberger, Ralf Bierhenke
Copywriter: Alex Beck, Hamza Ali, Irakli Asatiani
Creative Director: Jakob Rabold, Felix Umbach
Executive Creative Director: Alexander Michaelsen
Recognitions
CLIO Awards – Bronze
CLIO Awards – Shortlist
Hashtag Sports Awards – Best Social Media Campaign
Webby Awards – Honoree
One Show – Shortlist